Mainframe Training
Please! Verify all details or suggestions with the appropriate vendor and / or vendor's manuals.
z/OS Mainframe Operations and Systems Programming Training Program
The z/OS Mainframe Operations and Systems Programming training program is a modular industry standard curriculum: concepts and operations, installation and security, and tailoring and web enablement
Website
System z eLearning for IBM Customers
Website
The Value of Cloud Computing on System z
This course answers the following questions:
What is cloud computing?
How are customers adopting cloud computing?
What makes System z special for cloud computing?
What solutions are available to enable cloud computing with System z?
How can customers develop a cloud computing strategy that fits their business?
Where do IBM customers go to learn more about cloud computing on System z?
---
z/OS education
System z training paths
System z Overview
z/OS and System z
z/OS Operation and Parallel Sysplex
z/OS Installation, Tuning, JES, and REXX Programming and Problem Diagnosis
Security Skills
z/OS UNIX System Services, WebSphere and SAP
z/VM and Linux on System z
z/OS Networking
IBM Learning Resources
IBM learning resources
IBM certification
IBM technical training events
developerWorks
Terms and conditions
Building Skills
IBM Academic Initiative zSeries Web site
IBM Education Assistant for z/OS
United States:
IBM Training course catalog
Website
z/OS FastPath
Website
Sponsored by
Software Diversified Services™

---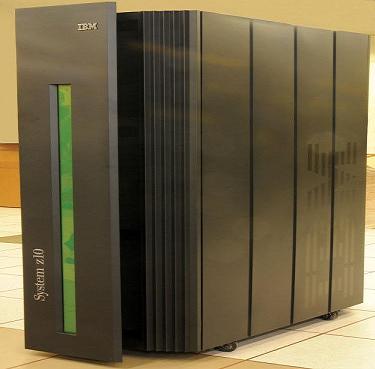 IBM z10